Yenchen will attend CIPM 2019 SPRING(2019/04/17~04/19)
2019/01/04
Yenchen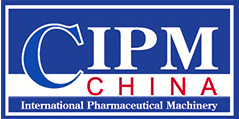 Yenchen will attend 57th (2019 Spring)National Pharmaceutical Machinery Exposition & China International Pharmaceutical Machinery Exposition on April 17 ~ 19 ,2019.

Yenchen Machinery Co., Ltd. has been specializing in manufacturing Pharmaceutical Machine for many years.
We mainly provide Pellet Machine, Coating Machine, Extraction Machine, Sterilizer and Ointment Equipment which can be widely applied to Pharmaceutical, Food and Chemical Industry.
In addition, our main products also include High Shear Mixer, Fluid Bed Dryer, Oral Dosage Equipment and Dry Granulator.
As a leading manufacturer of Pharmaceutical Machine, we offer above mentioned products with superior quality.
Exhibition Detail
57th (2019 Spring)National Pharmaceutical Machinery Exposition & China International Pharmaceutical Machinery Exposition
Date: April 17 to 19, 2019
Show Hours: 4/17~4/18 AM 9:00~PM17:00 4/19 AM 9:00~PM16:00
Venue: Changsha International Convention and Exhibition Center, China
Our Booth: W2-13-1
Display Products
Through Circulation Dryer

Model Number: TCD-202
Product Page  Send Inquiry  Reservation

The Drying object either powder or granules is placed on the drying grays which are made of special screens or punch hole plates and covered around by filter cloth.




The drying trays are placed in the special designed trolley which has several layers perfectly matched with the drying chamber.




The air suction is drawn by the exhaust blower which is placed beside the drying chamber. The hot air passes though the drying objects from top to bottom and takes away the moisture form each tray.



Applications:


Pharmaceuticals, Foods, Dyeing Materials, Pigments , Sea Products, Garlics, Pesticides, Agricultural Products, Fruits.

Tablet Coating Machine

Model Number:
SC-HC100F(Highly sensitive type) & SC-C100F
Product Page  Send Inquiry  Reservation
Functions:
1. Film Coating: Coat with a uniform and a thin protection layer on he tables. (Aqueous or organic solvent are applicable)
2. Enteric Coating: Coat with a uniform protection layer on the tablets to against the gastric acidity.
3. Sugar Coating: Coat with sugar protection layers on the tablets.

Applications:
1. Pharmaceutical: For tablets film coating, enteric coating, sugar coating and control released coating.
2. Food: Film coating of the agriculture product and healthy food, sugar coating of chewing gum and candy.
3. Seed: For insect protection layer or nutrient.

Tablet Laser Drilling Machine

Model Number: LDM-101
Product Page  Send Inquiry  Reservation
Suitable for:
Release Controlled Drug Dosage Drilling
Figures/Pattern/Brand/Bar Code Carving
It's an osmotic controlled release Oral delivery system(OROS) for Diabetes, Hypertension, Angina pectoris, Allergy, Asthma, Schizophrenia, Flu.

Features:
1. Computer control, manual / automatic operation.
2. Linear velocity of tablet is 85 cm / min (maximum).
3. The machine can be used for bi-color and monochrome tablets. Tablet diameter is from Ø6mm to Ø12mm, thickness is from 5mm to 9mm.
4. The working time of the laser drilling machine CO2 is about 30,000 hours, drilling aperture adjustable (the smaller the aperture, the longer working hours of CO2, laser drilling machine work area ranges: H50mm X W50mm X H4 mm).
5. The device system including: vibrating hopper, centrifugal alignment supply mechanism, flat transport mechanism, indexing plate mechanism, laser drilling mechanism, image discrimination sensor, RGB color identification system, CCD camera detection system and discrimination discharge mechanism.
6. Automatically detect tablets surface: According to the tablet color to determine drug layer or push layer. The tablet with drug layer up will be send to the conveyor.
7. Automatic checked one by one: drilling, pore size, pore deviation.
8. The system complies with CFR21 Part11 and GAMP5.
Contact us If you want to visit our booth , plesase contact us.
We will cordially welcome you.
Please fill in the form below, we will get back to you as soon as possible.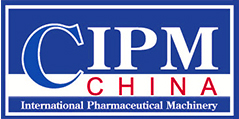 You could see more information from the offical web site of 57th (2019 Spring)National Pharmaceutical Machinery Exposition & China International Pharmaceutical Machinery Exposition