Bio Asia Taiwan 2022
2022/07/28
Yenchen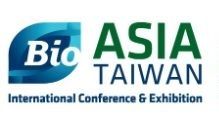 Yenchen will attend Bio Asia Taiwan Exhibition on July 28 ~ 31 ,2022.

Yenchen Machinery Co., Ltd. has been specializing in manufacturing Pharmaceutical Machine for many years.
We mainly provide Pellet Machine, Coating Machine, Extraction Machine, Sterilizer and Ointment Equipment which can be widely applied to Pharmaceutical, Food and Chemical Industry.
In addition, our main products also include High Shear Mixer, Fluid Bed Dryer, Oral Dosage Equipment and Dry Granulator.
As a leading manufacturer of Pharmaceutical Machine, we offer above mentioned products with superior quality.
Exhibition Detail
Bio Asia Taiwan Exhibition 2022
Date: July 28 to 31, 2022
Show Hours: AM10:00 ~ PM6:00
Venue: Taipei Nangang Exhibition Center Hall 2, 4F
Our Booth: Coming soon.
Display Products
Fluid Bed Dryer, Granulator, Coater

Model Number: FBDD-2BG
Product Page  Send Inquiry  Reservation
Functions:
1. Drying: Wet powder or granules drying
2. Top Spray: Spray binder on powder for granulation
3. Bottom Spray: Pellet Suspension Coating or Film Coating, Enteric Coating
4. Side Spray: Pellet Powder Coating, Suspension Coating or Film Coating, Enteric Coating
5. (Aqueous or organic solvent are applicable)

1. Top Spray:
 1-1.Pharmaceutical: For medicines, biopharmaceutical, and Chinese medicine's granulation or drying
 1-2.Food: Instant food, juice powder, seasoning, food additive, lactic acid bacteria's granulation or drying
2.Bottom & Side Spray: Medicines and healthy food for a controlled release of active ingredients

High Shear Mixer

Model Number: SMG-100
Product Page  Send Inquiry  Reservation
Functions:
1. Mixing: Powder and powder
2. Granulation: Powder and binder

Applications:
1. Pharmaceutical: Powder mixing, granulating with binder before tabletting.
2. Food: Fruit favored tablet, seasoning and healthy food granulation.
3. Chemical material mixing and granulation.
4. Electronic material mixing and granulation.

Tablet Laser Drilling Machine

Model Number: LDM-101
Product Page  Send Inquiry  Reservation
Suitable for:
Osmotic controlled release oral-delivery system, OROS.

Features:
1. Automatically distinguish color to ensure correct orientation of tablet.
2. Precision guide apparatus stabilize tablets to ensure precise center point drilling.
3. High-speed reject device is very accurate and does not affect the tablets in motion.
4. The laser system contains a memory system that automatically adjusts to the last position.
5. Red light target positioning function (manual adjustment)
6. "On the fly" marking allows tablets to be drilled while in motion.
7. The aperture size can be adjusted without using the focusing mirror.
8. Figures or patterns can be laser carved to prevent drug counterfeiting.
9. Two CCD detection systems ensure that the final product quality reached is 100%.

Contact us If you want to visit our booth , plesase contact us.
We will cordially welcome you.
Please fill in the form below, we will get back to you as soon as possible.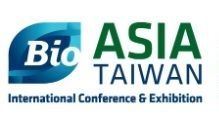 You could see more information from the offical web site of Bio Asia Taiwan Exhibition 2022